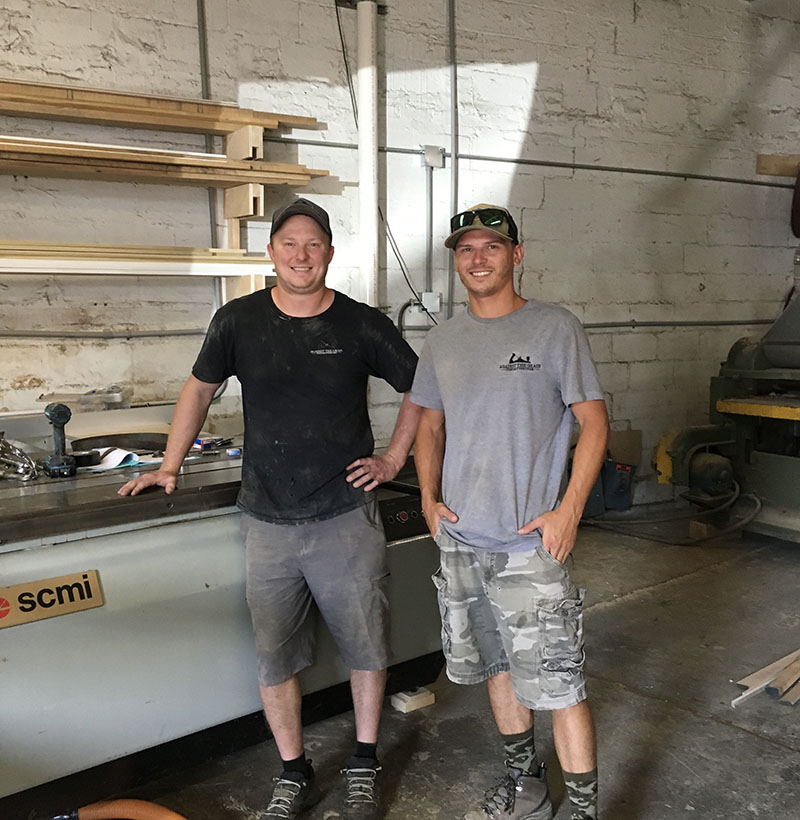 About Against the Grain
Against The Grain was founded by Charles Pedro Jr. We are a small family owned business based out of Cuyahoga Heights, Oh. Serving Northeast and Central Ohio from Columbus to Toledo, our goal is to provide one-of-a-kind, high quality furniture that will make the perfect addition to your home.
We firmly believe that if you love what you do and you have a true passion for your craft, then the final product will be nothing short of perfection. That is why all of us here at Against The Grain strive at making the most beautiful and long lasting furniture. We love what we do.
Our Process
Each piece of furniture that we make is one of a kind, starting from the first step of wood selection. Most of the lumber used our projects, we mill ourselves. This is important, because we control how the lumber is cut, dried, and stored from start to finish. This helps reduce the amount of wood that is unusable due to warping from improper drying and storage techniques.
How It Works
We work directly with you to come up with a design that you like and that will suit your needs. We can build to any size or shape that you wish. We can color match stains and paint if you desire. If there is a specific design that you have picked out (maybe a picture off the internet or even just something you have in your head) we can make it. Since each design is unique we set prices individually for each piece of furniture. So please give us call, text or email to get started!
It also ensures that each piece we use goes through a quality control check for any abnormalities that may be problematic down the road. We make sure that you are getting the highest quality and most figured lumber in every piece of furniture we make.
Once the lumber is chosen and milled, it's on to assembly. We use turn of the century techniques for assembly, such as mortise and tenon joinery and hand cut dovetails. These techniques have been time tested to last for generations.
As you may or may not know, wood is constantly moving with changes in temperature and humidity. If not accounted for, this movement can lead to problems such as cracking and warping over time. We allow for this movement in our furniture by taking steps to let the wood expand and contract with the seasons, greatly cutting back on these potential problems.
Our final step in each piece is the finish. We use a combination of oils and varnishes to seal our work and we apply them in many different fashions. For pieces that are stained or painted, we only use techniques that are environmentally safe and products that cut back on environmental hazards.
Pieces that will be used directly with food, we only use FDA approved mineral oils to saturate the wood. We control the climate in our finishing area of the shop, which allows us to set optimal temperature and humidity when applying our finish.
Once the final coat of finish is applied we allow for a 48-72 hour curing time, which will harden the finish enough for general use. Full cure time takes up to 3 weeks for most varnishes, but after 48 hours the finish is safe to use without the risk of damage.